What SSL Certificates Can Do for Your Business
SSL What?
There are a vast number of pages online for users to browse on the Internet. But that means there are also a vast number of bogus or insecure pages that could leave a user's information vulnerable. That's where SSL certificates come in.
Primarily, an SSL certificate (Secure Socket Layer) offers an extra layer of security for information that is passed to and from two connected machines over the web, a connection that is sort of like an online hi-five or a World Wide Web fist bump.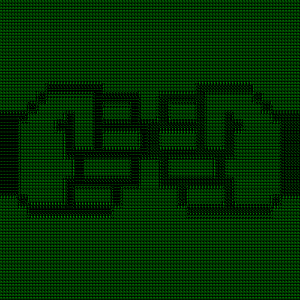 Just know that sites that are SSL certified can be trusted to a degree that non certified sites can't.  A site that is SSL certified is a site that offers digital assurance to visitors that their information is safe.
How it Works
Small data files attach cryptographic keys to an organization's details, validating the page and ensuring that it's secure. A good indicator that this process has occurred is the unbroken padlock on the top left or right corner of your address bar, depending on what browser you're using.
The URL then reads HTTPS (Hyper Text Transfer Protocol Secure), instead of HTTP. When this happens, you know the online fist bump has been initiated, and any browsing, chatting or purchasing can ensue, uncompromised.
Extended, Organization and Domain Validation, Oh My!
Because SSL certificates are so widely used now, sorting through the numerous options and trying to wrap your head around the process can be as overwhelming as Dorothy navigating the Land of Oz. But it doesn't have to be. There are three primary forms of SSL certification:
Extended Validation (most thorough mark of authenticity):

This SSL provides the greatest assurance of any SSL, but is the most costly. Organizations using Extended Validation have been completely vetted by the

Certificate Authority

(or CA, the organization issuing the certificate).
Organization Validation:

This

validation entails a less exhaustive vetting process compared to its thorough cousin, Extended Validation. The Certificate Authority checks if the organization applying for the Organization Validation certificate can rightfully use the specified domain name, and some additional vetting of the organization is performed.
Domain validation:

In this most cursory form of validation, the Certificate Authority simply checks the right of the applying organization to use a specific domain name, but no company identity information is verified.  
So Why All the Fuss About SSL Certificates?
An SSL certificate is important to have for many reasons:
They assure users that their information is protected

S

ites with SSL certification are encrypted

, meaning users aren't susceptible to eavesdropping attacks (the sneaky way hackers obtain personal info)

They help strengthen your domain authority for

SEO

, making your site more reputable in the eyes of Google

Lastly, entering a website that isn't certified can be like eating fast food in the car, while driving, and texting: generally a bad idea.
As a business owner, you should strongly consider implementing an SSL certificate onto your website. It will help your business by making your website look more favorable to users, robots, and Google.
For clarification on SSL certificates, or if you need help obtaining one, give your friendly online marketing gurus a call at 1.888.986.7736.